giant cupcakes
All of our signature cupcakes flavors are available as a Giant Cupcake. Below are a few of our options. Fondant work and special decorations are also available. Giant Cupcake orders are required to be placed in advance. Please call us with your special request to get your free quote.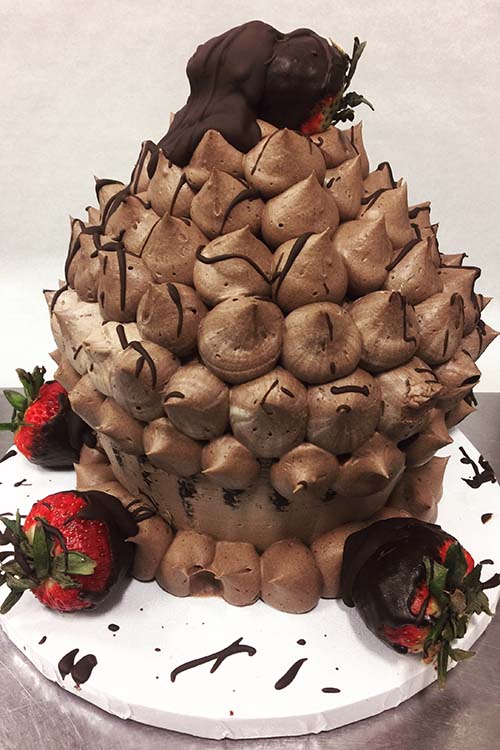 Double Chocolate Cake filled with chocolate ganache. Topped with our signature swiss meringue buttercream. Garnished with large chocolate covered strawberries.
Our Giant cupcakes serves 12-15 people. You can order it in any of our signature cupcake flavors. We deliver any size order!